Our Company
EXPERTS LOGISTIC SERVICES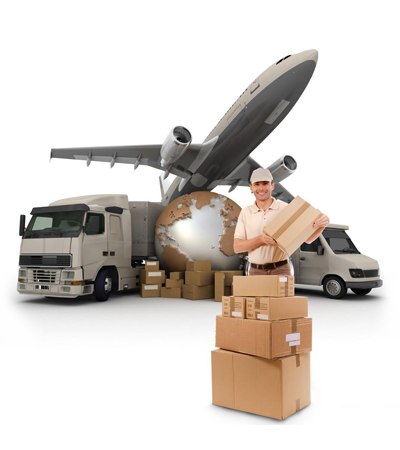 ELS EXPERTS LOGISTIC SERVICES
ELS is committed to deliver a range of quality-assured logistics solutions to its valued clients across globally. We act to tailor those services to the individual customer's needs and requirements-whether a fully integrated global package, the handling of a local clearing and just in time deliveries of a single spare part.

To reach to the highest level of services, we depend on our team work spirit that rewards commitment and initiative. By committing to the excellence, accountability and transparency, ELS can best serve it's valued customers-efficiently and competitively.
Company Profile
ELS is a group of companies in the state of Qatar, established in 2003. At the center of the group is the international freight forwarding company: Experts Logistic Services. We are now poised to enter a paradigm of excellence, becoming the strongest regional player in the Middle East region, providing full-featured logistics solution on a single point of contact by upholding our motto "Expertise, Loyalty, Sincerity".
As one of the leading freight forwarding companies in Qatar, our success has been attributed to our highly skilled and dedicated work force, our ability to provide improved products and services, a sound financial background and a commitment to the progressive use of information technology.
The ELS Business

ELS offer the full range of freight forwarding and logistics services at competitive and economical rates for all air, ocean & overland cargo from/to Qatar. Furthermore, we assure adherence to the terms and conditions of our clients from processing the order until the delivery of the cargo to its intended destination.

ELS Marketing Summary

ELS is bestowed with energetic sales and marketing team which updates our customers on a monthly basis with the local sales & marketing information sensitive to the local trends in the market.
ELS Professional Programs

ELS strongly believes in information exchange and quality training not only for our clients in Qatar but also for an international group of partnerships and clients. We host regular cargo workshops for staff of different companies in Qatar, run by qualified training instructors, specialists and consultants from overseas.

ELS Activities

ELS offers comprehensive services connected with professional and individual advice. It is our aim to work out the best solution for our clients. We take special care that you have a permanent contact person in our company. This means that from the first contact, up to the completion of the transport your goods are in familiar hands.